July 20, 2011
Dr. Uschi Wiehart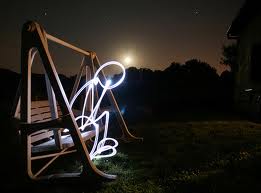 This is my first entry on my very own blog! I am both proud and somewhat anxious about this new path that I have chosen. The Heal the Cause website has taken a little time to construct, which gives me some time to think about my first entry. For some reason, I feel that I need to make a good impression; that this first entry has to be grand. Why is that? Ah yes, the human ego feels the need to impress. So, with my ego out of the way, I am here to impress no one.
A good place to start is maybe to explain why I have chosen this path. Come to think of it, this path has chosen me. If you have had a look at my website, you may have seen that I was in research for a long time. When I started my career, I was very passionate about research. I was fascinated by cells and completely in awe of how many biochemical processes happen at the same time; seriously, in a split-second! Those biochemical processes change instantaneously when the environment changes. If for example, you forget to put a certain growth factor into the surrounding media or the amount of oxygen in the environment changes, the biochemical processes change accordingly, and should the environmental insult continue these changes become morphologically visible. Just think about it, our bodies consist of approximately 50 trillion of these environmentally sensitive cells!
Unfortunately, and maybe I was too naive to see it at the start of my career, academic research is controlled by money. Unlike the funding provided for research into pharmaceutical drugs, the funding for basic cell biology research is, if anything, meager. Nobody is interested in finding out what makes a cell tick, but everyone wants to know how we can control it. Isn't this the typical human condition? I became disillusioned and for a few years, I did what many others do; I went to work, just to collect the money at the end of the month. There was no more passion or interest and most of all, I saw no sense in what I was doing. Yes, I could get my name on journal papers, but so what? I am not egotistical enough to care. Even if I had a publication list as long as my arm, what does that really mean? It all became senseless and frustrating. I became interested in anything, from fitness and nutrition to energy medicine, reconnective healing, and EFT.
I however never lost my initial fascination with cells and the bag of cells, which is the human body. The earlier observation that the whole body changes to different environmental stimuli was confirmed over and over again while I was dealing with my own health issues. I did not need book knowledge, a medical doctor, or pharmaceutical drugs to heal, if anything they made my health problems worse. My own body became my greatest teacher. All I needed to do is learn how to listen.
At the same time, however, I became very aware of the vast amount of pharmaceutical drugs people were consuming; this, while witnessing a colleague's son, on corticosteroids, deteriorate and die over 2 years. Another colleague was diagnosed with bipolar disorder and became a shadow of her former self. The news was covering one celebrity death after another, caused by prescription drugs. Worldwide people were stunned when Michael Jackson died from an overdose of prescription drugs, yet nobody was listening to the underlying message….prescription drugs are dangerous; prescription drugs kill! Yet, we so easily give these dangerous prescription drugs to our children, because the choices we make are based on misinformation. The body can heal itself. I am a testimony to that and so are many others.
This is in a nutshell what has motivated me to leave the controlled world of research behind and embark on this challenging journey of convincing people that pharmaceuticals are not the answer when it comes to health. A lifestyle change is.